We process more than 2.5M m3 of wood
We load more than 21M m3 for clients
We manage more than 2M m3 for export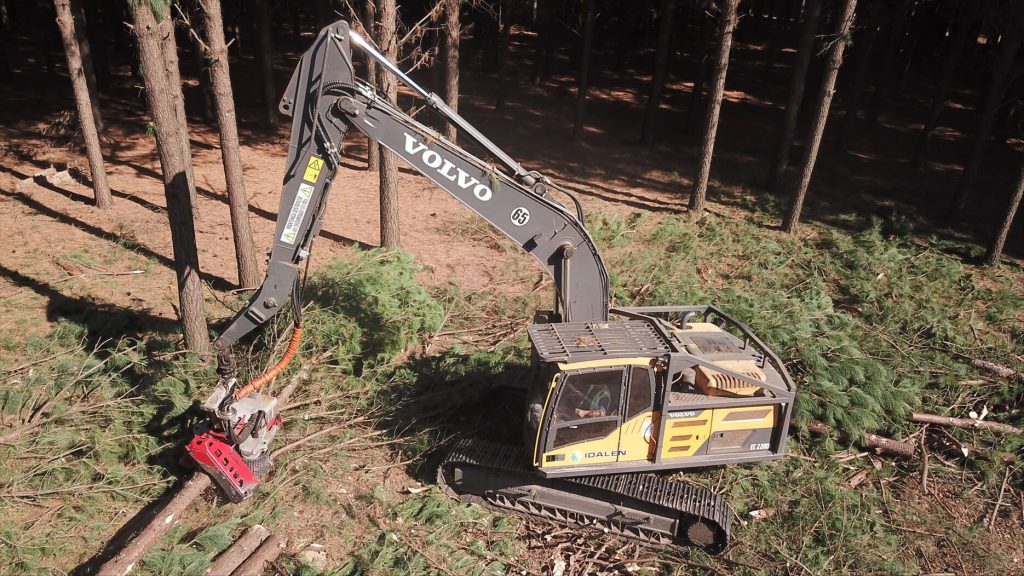 We are a solid company with a long history in the forestry sector, particularly in the area of mechanized services, an area in which we have specialized over the years.
In this constant process of incorporating new technologies, we were pioneers in the introduction of forestry harvesting machinery to the country by importing in 1997 the first harvesters and forwarders from South Africa to carry out the cut to length system..
In this sense, in this constant search for innovation in new labor and technology markets, we currently provide various mechanized services in the forestry chain: HARVEST, LOADING of wood to trucks, TRANSPORTATION of wood and machinery and LOGISTICS.
For Idalen, it is essential to offer the client the peace of mind of a safe and efficient work. For this, from our beginnings, we comply with strict national and international standards that aim at continuous improvement and sustainable development in harmony with the environment, occupational safety and the viability of the business.
With safety at work as the main focus, we have managed to provide an excellent service to our clients without interruption over several years, in part thanks to our human capital.
We have highly trained, committed technical and professional staff with vast experience in all sectors of operation. In addition, we have a 24/7 work system in supervision and operations, and a first-line mechanical workshop that allows us to maintain high availability in all our equipment.